The Art of Storyboarding
The Art of Storyboarding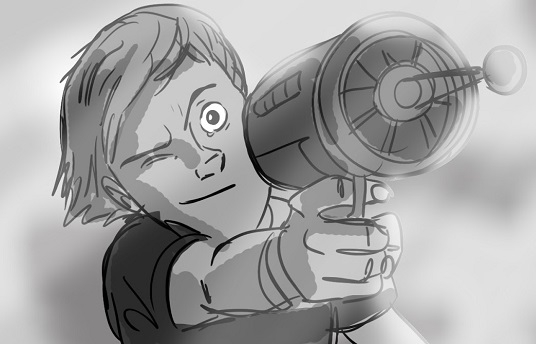 Start date:

Feb 22, 2020

Ability Level:

Intermediate to advanced
This intensive four-week course will give participants an understanding of the basics in animation, storyboarding, camera blocking and storytelling, whether you come from a background of live-action or animation.
During the course, you will learn to work with scripts, character design, and through storyboarding, bring your ideas to screen. You will experience state-of-the-art lectures and apply your knowledge in practical assignments while developing your own ideas for film and TV-series. The class is focused on the techniques of storyboarding, but through studies of preproduction movie making.
The course is split into four modules below.
Module 1. Drawing for storyboarding
A brief introduction to drawing approaches in storyboarding, including perspective drawing and quick-hand techniques.
Module 2. Animation basics and character design
Learn the basics of animation techniques and how to design characters in the pre-production process.
Module 3. Script to screen
An introduction into basic storyboarding and cinematography, participants will receive a screenplay to work into a final storyboard.
Module 4. Develop your idea
In this module we will focus on your own ideas, your inner visual storyteller. Let your creative mind roam free and discover your possibilities.
---
Application Deadline: 16 February 2020
Dates: 22 February -12 March 2020
Hours:
Sunday to Wednesday 4:00 PM – 8:00 PM
Thursday 4:00 PM – 9:00 PM
Saturdays 10:00 AM – 6:00 PM
Each session takes place from Saturday through Thursday.
Lab Fee: 3,000* QAR
Language: English
Level: Intermediate to advanced
*Qatar Museums Culture Pass members will receive a 10% discount on this lab's fee. To avail of the discount, simply include a copy of your Culture Pass when applying.
---
Submission Requirements:
Please send the following in Word or PDF format to animation@dohafilminstitute.com
Please include your full name, email and contact number in all text documents:
Artist portfolio or CV
Copy of passport or ID
Any previous film or creative works (illustrations, animation, online portfolio, website, etc.)
*Please indicate if you would prefer to bring your own pen tablet or personal Mac to the course
Selection Criteria:
Candidate must possess basic to intermediate drawing skills
Candidate must be capable of using a pen tablet
Open to citizens and residents of Qatar and the Gulf
The Doha Film Institute will not be responsible for the visa and residence procedures.
*software to be used during the workshop will include 'Toon Boom Storyboard Pro', but no previous knowledge of this is required.
---
Lab Mentor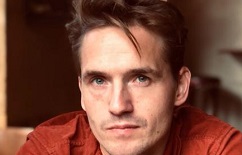 Jakob Foged
Storyboard artist and teacher in animation and live-action
Jakob Foged is a senior storyboard artist with more than 12 years of professional experience in animation and film. Graduating in 2007, as a Character Animator from The Animation Workshop, VIA University College, Jakob had his first storyboard job at Cartoon Saloon, and has since worked with several studios in Denmark and abroad. Some of his projects include the acclaimed animated tv-series 'Ninjago', 'Lego Freemakers', 'Talking Tom', 'Space chickens in Space' and many more. Recently he has been working on the Netflix tv-series 'Watership Down' and the upcoming Netflix tv-series 'Halo'. Alongside his professional career as a Storyboard artist, Jakob is a recurrent teacher and supervisor at The Animation Workshop, VIA University College's Professional Storyboard Training Course, a 16-week course running every year in Viborg, Denmark. Jakob works and lives as a storyboard freelancer in Copenhagen, Denmark.