Silhouette Animation Workshop
Silhouette Animation Workshop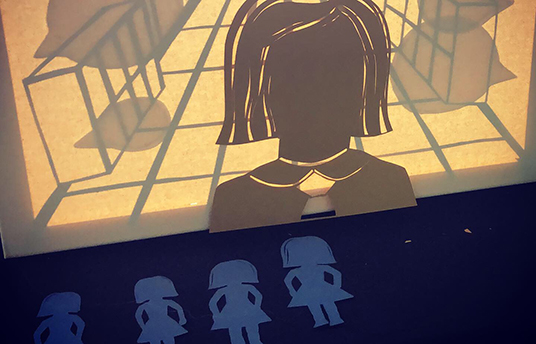 Start date:

April 27, 2021

Ability Level:

Beginner
---
This course introduces participants to the basics of silhouette animation techniques. It engages students in interactive exercises to help them generate ideas, develop a story, build characters—and ultimately create a short silhouette animated film.

Inspired by a presentation of short silhouette animated films, thought-provoking theoretical discussions and hands-on practical exercises—participants in this workshop will make a one-minute animated film.

The workshop is a hands-on introduction for young people to the different techniques required for creating and producing a stop-motion silhouette animated film. Participants will learn the tricks and techniques that will give them a deeper appreciation of this form of artistic storytelling. During the workshop, participants are introduced to the different stop-motion techniques, and to the "Three Act" storytelling formula to help them generate ideas, develop characters and create compelling plots. Using concrete examples and working in groups, at the end of the workshop, all participants will contribute to making a short-animated film of their own.
---
Age Group: 13 – 17 years old

Dates: 27 April to 10 May

Time: 3:00 to 5:00 PM
Daily sessions of 120 minutes for 12 days.

Location: Online

Price: 450 QAR*
*Qatar Museums Culture Pass members will receive a 10% discount on this lab's fee. To avail of the discount, simply include a copy of your Culture Pass when applying.
---
Submission Requirements:
Applicants should submit an email to youth@dohafilminstitute.com before 20 April 2021.
---
Lab Mentor

Fadi Syriani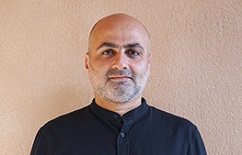 Born in Beirut, Lebanon, Fadi Syriani is an animator, a writer/director and a holder of a master's degree in architecture. His work has been screened at several Film Festivals. In 2016, Fadi founded the Youth Animation Platform (YAP), offering young talents the opportunity to tell their stories through different animation techniques. YAP has recently received a grant as part of AFAC's Training and Regional Events Grants Program 2019.